04-15-2016, 01:52 PM (This post was last modified: 04-15-2016, 01:54 PM by RaptorParkowsky.)
What do you guys are talking about? What plot? What spoilers? I thought it was decided long time ago, possibly even in this thread and in previous versions of the script (I don't have time for reading all this stuff again). It was decided that in first phase of new Exercises development we will focus about educational aspects
only
. That means we can just prepare basic level template for all the exercises and just make those new exercises using all existing assets and don't care about plot, spoilers, etc. at least for now.
You have to do something to have a good start with. Exercises should be made for educational purposes first and there should be no such silly reasons to stop developing them. Every aesthetical and plot related things can be polished later. There should be no Aliens? Sure, in the second phase of the development you'll just change that into some kind of ParalyzeBot or as I suggested earlier a practice bot on wheels with UFO painted on a dummy cartboard by one of the NASA Techs. There should be no WingedBots? Yeah, remember that?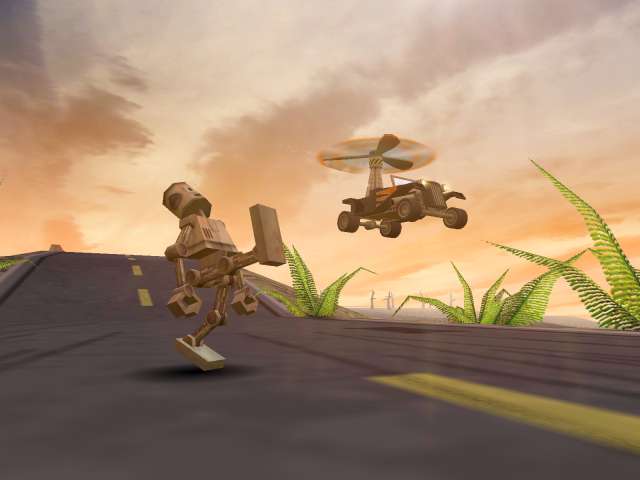 There would be some kind of CopterBots if jet engine based WingedBots (which are able to fly also in space) are too advanced for exercise prequels and they spoil Missions.
See? It's not that hard to discover how to avoid something and how to build good, colobot-compatible plot and assets. Especially when you have story_&_design-focused brain and play in Epsitec games from 2003 to this day like me.
But this thread isn't about plot related things! It's about how to build a good programming course. It's about how to learn other people how to play this game and how to think in CBOT. So I ask you one question: could you just let @
Simbax
and other people to work on the level template and upmost important SatCom descriptions? Or do you just want to talk about every single possiblity about this game forever and finally do nothing because everything is bad and so hard to do?
Just optimize your minds and focus on that how you'd wanted to learn programming in "Colobot: Gold Edition". That means how to use currently existing tools and assets to make this new Programming Course as good as possible without messing with things that are currently impossible to do with this engine.
I'm back here only because of my childish love to that game. I know you hate me for the last month. I also don't like this how my reputation has been completely erased only by one thread, even if I didn't really sabotaging the project and still think this was unnecessary and unjustified. But well, I used to that and I think you'll also. Just focus on the game, not on me and everything will be alright.