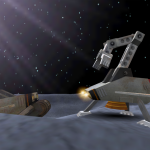 Click the "Read more" button for a full changelog.
A smaller patch addressing some of the issues of the previous release, in addition to long overdue goto pathfinding improvements and macOS build fixes.
Huge thanks to all contributors, everyone engaging in discussions, and content creators who showcased our game – some of the changes included were specifically made to address the issues you encountered. Your feedback is invaluable.
The game is available for download here.