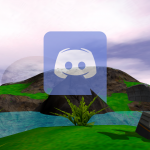 Do you have an unfathomable desire to indulge yourself in a serious discussion with your fellow Colobot fans?
Would you like to see the mysteries of Colobot: Gold Edition or any other TerranovaTeam project unfold before your very eyes in real-time?
Do you wish to post surreal pictures of Hymenoptera wildlife?

BEHOLD the International Colobot Community real-time chat experience powered by Discord: https://discord.gg/56Fm9kb