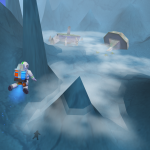 It was a long time since last release, unfortunately TerranovaTeam members don't have much time to work on Colobot so this release mainly consists of bug fixes and merged changes from many collaborators.
As always, you can download new version from our download page.
We highly recommend to read the notes below in order to avoid some technical issues.